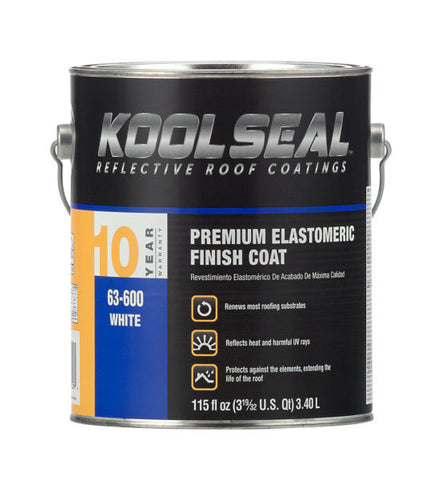 Roof Coating - White Elastomeric - Premium Grade, 10 Year
This white elastomeric roof coating is a synthetic product, designed for use on metal, concrete, fiberglass, masonry and rubber roofs. For best results apply to a clean, dry roof.  
Premium Grade is considered a 10 year product.
Coverage 1 gal per 50-100 Sq. Ft.
This product cannot be shipped, and must be picked up at our store location.
Kool Seal Brand #: 63-600-1   1 gal               Tyree # :471422
                           #: 63-600-5   4.75 gal          Tyree #: 471448
---
More Products in this Category